Colourful clothes, magical music and amazing art, Intercultural Day 2022 was one of the most memorable days of the summer for young people, carers and staff in FFI.  FFI's first Intercultural Day was held in August 2022 in Tullamore and was organised by the incredibly talented young people from our young people's forum Chatter Matters.
In 2022, FFI asked the young people in Chatter Matters what they would like to do to both improve and develop the service that is provided to young people in foster care with FFI. As a group of young people from various cultural backgrounds, they felt they would like to focus on promoting culture and diversity in FFI. They came up with the idea of hosting an Intercultural Day where foster families, young people and staff would be invited to come together to celebrate the diversity and culture that exists in FFI.
The young people spent the next several Chatter Matters meetings planning a fun-filled day for all. They decorated the venue with balloons and flags from around the world and invited everyone to come wearing something that represented their culture. We saw some beautiful Indian Sari's, Nigerian Abaya's and some Irish Jerseys. The walls were full of interesting facts from the 21 different cultures we have in FFI, including Thailand, Malaysia, Afghanistan, Ukraine and the Travelling Community. Everyone definitely learnt something new on the day!
We enjoyed getting creative and adding to the FFI Flag Tree – where each culture's flag was represented as a leaf on the tree. This was a great way for everyone in FFI to show their country's flags and was a visible representation of all the cultures that were in the organisation. We invited everyone to place their handprints on our world globe with a meaningful message from Danny Kaye; "Children are the same the world over. They may have a different culture, but an ache or a laugh is universal."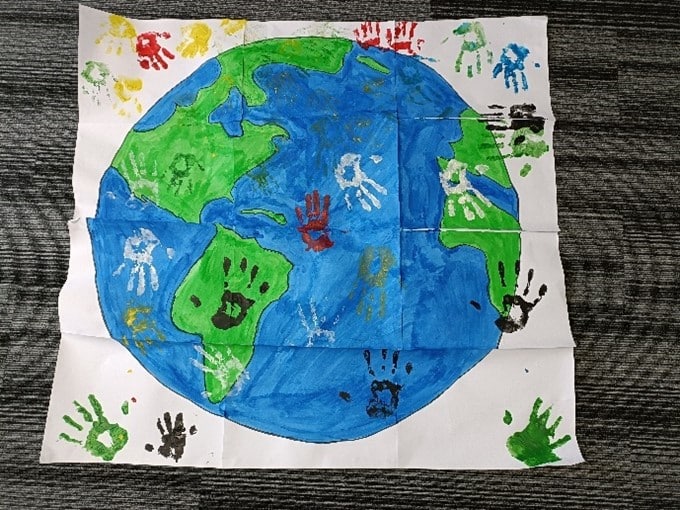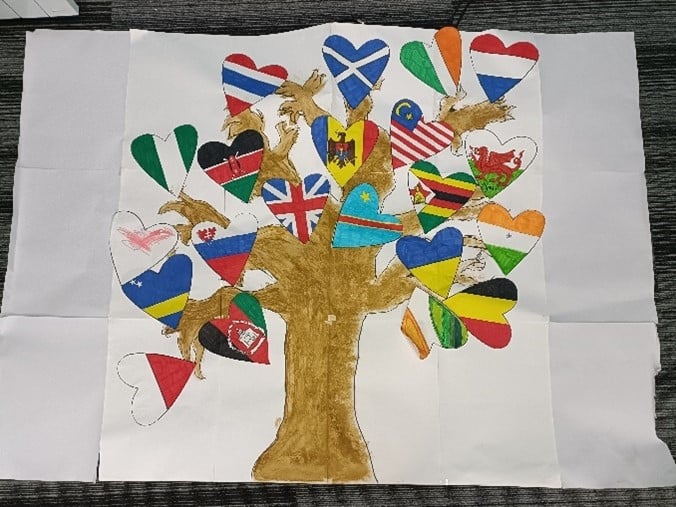 We had some great fun playing Games from Around the World. These included 'Catch the Dragons Tail' from China, 'Flight of the Rooster' from Brazil and 'Hoops' from Greece. The hall was filled with energy and laughter as all ages were involved and competition was high! Our Cultural Quiz was a great success and included questions on geography, languages and celebrations. We had lots of family teams involved and it was a close tie for the winner!
After a delicious lunch, we had plenty of energy for a dance party where we listened to music from around the world and played musical chairs to songs from Africa, Europe and Asia.
We ended the Intercultural Day with the young people launching the 'Carers for Culture' booklet which was written and designed by the Chatter Matters Group. The young people also treated everyone in attendance to some performances of spoken word poetry and music. These performances expressed the young people's experiences in care and were a lovely way to end the day.
Intercultural Day was enjoyed by all in FFI and due to its success, it will be held again in summer 2023. We hope that our new Chatter Matters group will be involved in the organisation and that everyone comes along for another fantastic, unforgettable day. We hope to see you there!